Indulge in the cozy flavors of fall with our CBD-infused Harvest Punch recipe. Whether you prefer it warm or chilled over ice, this delightful concoction combines the sweet essence of apple cider, the tartness of cranberry juice, and a touch of honey for your preferred level of sweetness. With the added benefits of CBD, it's the perfect way to unwind and savor the season's harvest in a glass.
Ingredients:
1 cup of apple cider

1/2 cup of cranberry juice

1-2 drops of your favorite CBD tincture (choose a flavor that complements the punch)

1 cinnamon stick

1 slice of orange

1-2 tablespoons of honey (adjust to taste)

Ice cubes
Instructions:
Prepare Your Glass: Begin by adding ice cubes to a glass or a festive fall mug. If you prefer this be served without ice as a warm drink
Mix the Liquids: In a separate container, mix the apple cider and cranberry juice. You can adjust the proportions to suit your taste – more cider for sweetness, more cranberry for tartness.
Add Honey: Stir in 1-2 tablespoons of honey. Adjust the amount to reach your preferred level of sweetness.
Incorporate CBD: Add 1-2 drops of your chosen CBD tincture into the liquid mixture. Stir well to ensure the tincture is evenly distributed.
Garnish: Place a cinnamon stick and a slice of orange into the glass or mug.
Pour and Sip: Pour your CBD-infused apple cider and cranberry juice mixture over the ice. Stir gently to combine all the flavors.
Enjoy the Harvest: Find a cozy spot, take a seat, and savor the comforting blend of flavors and the potential relaxation benefits of CBD. This fall-inspired drink is perfect for a brisk afternoon or evening by the fire.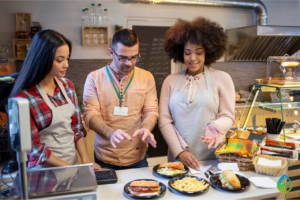 CBD Culinary Creations In the ever-evolving world of wellness, integrating CBD into your daily routine goes beyond tinctures. As the popularity of CBD continues to soar, its versatility as a wellness ally finds a new home in your kitchen. Beyond the familiar tinctures, discover delightful ways to incorporate CBD into your culinary creations, turning every bite into a nourishing and
CBD for Luscious Hair For those with hair and or scale woes a natural hair solution may be found in CBD tinctures. In the ever-expanding realm of wellness, CBD has emerged as a versatile remedy, and its benefits extend beyond the realm of stress relief and sleep aid. Additionally, CBD may hold the key to unlocking healthier hair and a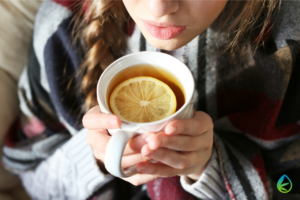 Warm Winter Bliss As winter wraps us in its chilly embrace, there's nothing like a cozy beverage to warm the spirit. Elevate your experience with a delightful CBD-infused lemon tincture drink that soothes and also adds a touch of wellness to your cold-weather routine. This carefully crafted drink merges the comfort of a warm beverage with the wellness benefits of